NY International Shipping offers a variety of shipment options for the international shipping of your vehicle. Each shipment method is customized to the individual needs of each client as they transport their vehicle overseas.
We have over 20+ years experence with international car shipping. Should you have any questions regarding it, feel free to contact us we'd love to hear from you and make this as seamless and stress-free as possible.
When it comes to shipping cars overseas from New York you want an expert who knows what they're doing. There are many car shipping companies overseas but not that many who will look after you with the same care as NY International Shipping.
One of our international relocation specialists will discuss your options with you. International care shipping to or from New York has never been easier.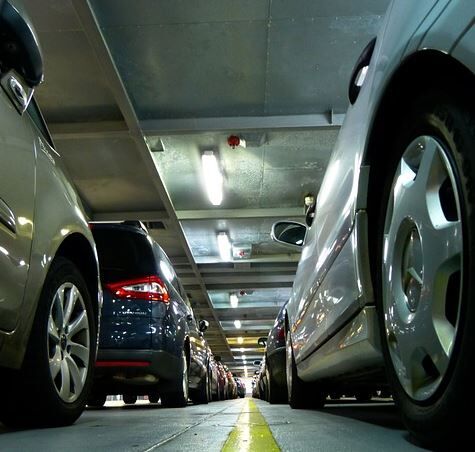 Here is a list of some of the overseas vehicle transportation options we offer:
Global export and import
Port-to-Port relocation of your car with varying shipment methods
Containerized shipping (FCL & LCL)
Roll-on Roll-off (RO-RO) shipping
On-deck conventional international car shipping
Many optional extras, such as insurance coverage for your vehicle while in transport
Roll-on Roll-off international car shipping services are offered at many destinations. Car carriers, specifically built for this purpose, are used to transport vehicles safely overseas across the globe. Through this shipment method, cars are protected from the elements in sealed car decks in which they are secured to the deck. RO-RO shipping is an abbreviation for the term Roll-on Roll-off—when cargo is driven on and then off of the vessel. RO-RO shipping can be used to transport tractors, cars, buses, truck or oversized cargo overseas by loading them onto lowboy, flatbed trailers.
RO-RO is a wonderful mode of shipping for several different circumstances. New York Roro shipping is something that can make a difference to you move. If you are making a shipment other than household goods, they may not fit into a container—items such as large vehicles, boats, machinery, etc. RO-RO offers a great amount of flexibility when you are shipping items of a large size overseas during your international relocation. Equally as important, this method is extremely cost effective by generally being less expensive than fitting the vehicle into a container.
Car Shipping with an Exclusive Container
Customers may wish to ship vehicles in an exclusive container or a shared container. Shared containers are consolidated loads that tend to be more cost-effective. Customers have the option to either have us pick the vehicle up from a specific location or vehicles can be brought to our warehouse in NYC—whichever is more convenient—then we take care of the rest.
How is the cost determined?
NY International Shipping typically calculates the price for shipping your vehicle overseas based on the size of your vehicle—which will be categorized as a small, medium or large vehicle.
Step 1: The client can either drops his/her vehicle off with all of the necessary documents at our warehouse or asks us to pick it up.
Step 2: NY Int'l Shipping's crew loads the vehicle or vehicles into its shipping container and secures it for shipping so that it will remain safe during transport.
Step 3: The vehicle is then transported to the port of departure, seen through customs and loaded onto its shipping vessel.
Step 4: Once the vehicle has reached its destination, it will be taken off the vessel where NY International Shipping will see it through customs and either deliver it to the new residence or meet the client for a pick up.
RO-RO Car Shipping Process
The process is very similar to the the container shipping described above with some slight differences. The vehicle is dropped off at the port either by the client or by our team. It is then loaded onto a designated location on the shipping vessel and braced for secure transport. Once the ship has reached destination the rest of the process is identical.
Necessary Documents & Requirements
Copy of Passport(s)
Original car title void of any liens
Vehicle must have less than ¼ of a tank of gas
No items should be inside your vehicle other than what comes ordinarily with your vehicle.
Your vehicle cannot be used as a shipping container. For your safety and security, NY International Shipping asks that you do not store your personal or household goods in your car during your international relocation.